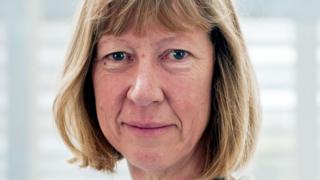 Oxfam's deputy chief executive has resigned over the handling of a sex scandal involving aid workers.
The British charity is accused of concealing the findings of an inquiry into claims staff used prostitutes while delivering aid in Haiti in 2011.
Penny Lawrence said she was "ashamed" and takes full responsibility.
Oxfam – which denies a cover-up – has met with the International Development Secretary in a bid to prevent its government funding from being cut.
Mark Goldring, chief executive of Oxfam GB, thanked Ms Lawrence for her service and said he "deeply respected" her decision to accept personal responsibility.
Ms Lawrence joined Oxfam GB in 2006 as international programmes director, leading teams across 60 countries, according to the charity's website.
"Concerns were raised about the behaviour of staff in Chad as well as Haiti that we failed to adequately act upon," she said in a statement.
"It is now clear that these allegations – involving the use of prostitutes and which related to behaviour of both the country director and members of his team in Chad – were raised before he moved to Haiti."
Meanwhile the European Commission has said it expects full clarity and maximum transparency from Oxfam, adding that it is ready to "cease funding any partner not living up to high ethical standards".
The charity's programme in Haiti received €1.7m in EU funds in 2011.
The Innocent drinks company – one of Oxfam's corporate sponsors which donates around £100,000 per year- said it wants to see a clear plan "for how this could not ever happen again".
Oxfam's own investigation led to four people being sacked and three others resigning, including the country director for Haiti.
International Development Secretary Penny Mordaunt has said it must account for the way it handled the claims or it risks losing government funding, worth £32m in the last financial year.
Oxfam has since postponed a "Fashion Fighting Poverty" event, which had been due to take place as part of London Fashion Week on Thursday.
The charity told Radio 4's World at One: "we don't think it's the right time for it at the moment".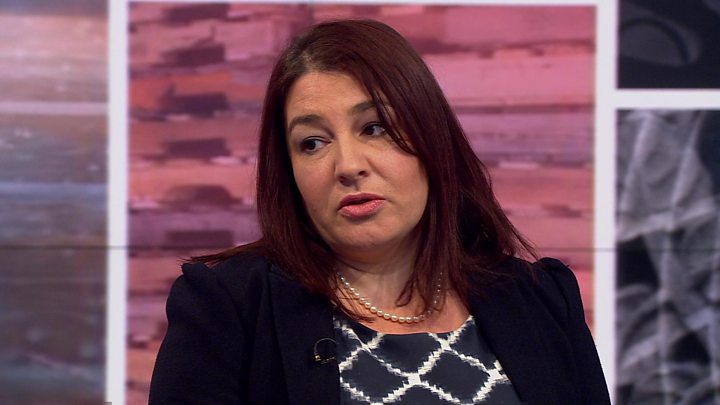 Michelle Russell, director of investigations at the Charity Commission – which will also be part of the talks – told BBC Radio 4's Today programme officials had been "assured" Oxfam had investigated it "fully".
However, she said the watchdog was not told the full story at the time of the investigation.
"Had the details of what has come out been told to us, we would have dealt with this very differently," she added.
Oxfam said allegations that underage girls may have been involved were unproven.
Oxfam has faced growing criticism of the way it handled the allegations of misconduct by its staff in Haiti, where they were working in the aftermath of the huge earthquake that devastated the country in 2010.
Haiti's ambassador in London Bocchit Edmond called the revelations "shocking", "shameful", and "unacceptable".
On Sunday, Ms Mordaunt told the BBC's Andrew Marr the charity did "absolutely the wrong thing" by not reporting details of the allegations.
She said no organisation could be a government partner if it did not "have the moral leadership to do the right thing".
Ahead of the government meeting, Oxfam announced new measures for the prevention and handling of sexual abuse cases.
Oxfam's chairman of trustees, Caroline Thomson, said the charity's board had appointed a consultant earlier this year to review its culture and working practices, which would now be extended.
The charity will also introduce tougher vetting of staff and mandatory safeguarding training for new recruits.
What happened when?
The allegations of misconduct by Oxfam staff in Haiti date from 2011 but came to light in a report in the Times on Friday.
It said the charity's country director for Haiti, Roland van Hauwermeiren, was alleged to have used prostitutes at a villa rented for him by Oxfam in the aftermath of the 2010 earthquake.
Oxfam knew about the allegations at the time and launched an internal investigation, as a result of which four members of staff were dismissed.
Three others, including Mr van Hauwermeiren, were allowed to resign before the end of the investigation.
Mr van Hauwermeiren went on to work elsewhere in the sector, but Oxfam said it would not have provided a positive reference.
The charity says at the time it made public a report, which said "serious misconduct" had taken place in Haiti and issued a press release – but did not give details of the allegations.
It told the Charity Commission it was investigating inappropriate sexual behaviour, bullying, harassment and staff intimidation – but again did not reveal the exact details.
Oxfam's chief executive, Mark Goldring, told the BBC that describing details of the behaviour at the time could have drawn "extreme attention" to it, which he said would have been in no-one's best interest.
Are you an aid worker? Share your views and experiences by emailing haveyoursay@bbc.co.uk.
Please include a contact number if you are willing to speak to a BBC journalist. You can also contact us in the following ways:
Oxfam: Deputy resigns over sex claims amid crisis talks}