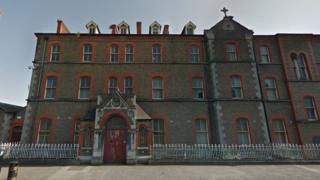 The planned sale of a former Magdalene Laundry site has been blocked by Dublin city councillors.
The two-acre site on Sean McDermott street was to be sold to an international hotel chain and used for a 350-bed hotel.
Dublin City Council took ownership of the property in 1996 in a land transfer with the Sisters of Charity.
On Thursday evening, councillors voted to halt the sale.
Councillor Gary Gannon, who proposed the motion, said when the council took control of the land it "became custodians not only of its bricks and mortar but its terrible legacy of torture".
He told the council that many of the women who were placed in the laundries had their names removed and deserved an appropriate memorial that recognised their identities.
"There is a responsibility on us as custodians of that building, to provide a place where people can be remembered in an honourable way," he added.
The motion was carried with 37 councillors voting to support the motion while eight voted to reject the motion.
City council deputy manager Brendan Kenny said not supporting the development of the inner-city site was a "missed opportunity" but added that the council will "respect the vote of the councillors".
Some survivors of the Magdalene Laundries were in the public gallery and applauded the decision when the vote was read out.
Earlier in September, councillors discussed the proposals, but they ran out of time before a vote could be held.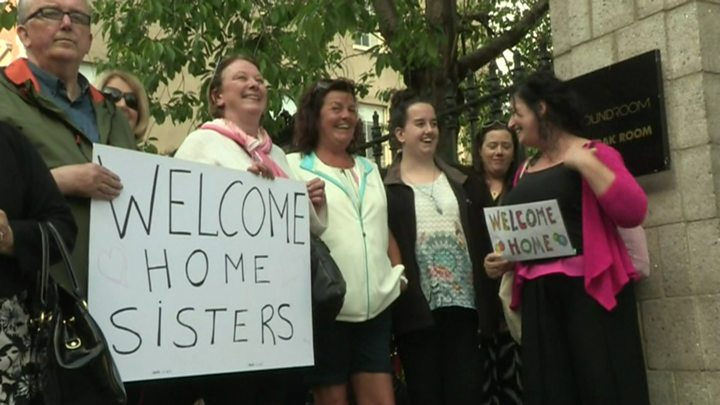 In February 2013, then Taoiseach (Irish prime minister) Enda Kenny apologised to the 10,000 women who had passed through the laundries.
Following that, Justice John Quirke recommended the establishment of a redress scheme for the Magdalene survivors.
Mr Justice Quirke also recommended the establishment of a memorial garden or museum.
The recommendations were accepted by the government in full and while a redress scheme was opened in June 2013, there has yet to be an official permanent memorial.
---
What were the Magdalene laundries?
• Originally termed Magdalene Asylums, the first in Ireland was opened in Dublin in 1765, for Protestant girls
• First Catholic home was founded in Cork in 1809
• Envisaged as short-term refuges for "fallen women" they became long-term institutions and penitents were required to work, mostly in laundries on the premises
• They extended to take in unmarried mothers, women with learning difficulties and girls who had been abused
• Between 1922 and 1996 there were 10 such laundries in the Republic of Ireland
• The women worked behind locked doors unable to leave after being admitted and while the laundries were paid, they received no wages
• The congregations that ran them were the Sisters of Our Lady of Charity, the Congregation of the Sisters of Mercy, the Religious Sisters of Charity and the Sisters of the Good Shepherd
---
Dublin Magadalene Laundry site sale blocked