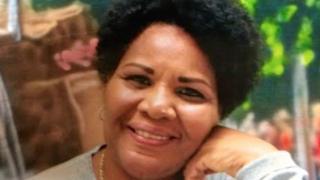 President Trump has granted clemency to 63-year-old great grandmother Alice Johnson, who has been serving life in prison for a non-violent drug offence.
The case was highlighted last week when Kim Kardashian West met Mr Trump to lobby for her release.
The White House said she had been a model prisoner and worked hard to rehabilitate herself.
Johnson was jailed in 1996, with 15 others, for taking part in a cocaine distribution ring.
She was convicted on charges of attempted possession of drugs and money-laundering in Tennessee and is expected to be released soon.
Johnson met the criteria for former President Barack Obama's Clemency Project 2014 but was turned down for release just days before the end of his term.
Long battle finally over
Analysis by Jessica Lussenhop, BBC News, Washington
After four years and two presidential administrations, Alice Marie Johnson is finally going home.
I first began communicating with Ms Johnson as she waited to hear whether or not she'd been approved under President Barack Obama's Clemency Initiative in 2014. She easily met all of the criteria, she had a spotless disciplinary record and even her own warden felt that she deserved to go home.
But days before he left office, Mr Obama denied her as well as hundreds of others. She swore to me she would never put her family through this process again – the disappointment was too painful for her two daughters. The incoming Trump administration had expressed little interest in prison or sentencing reform. It seemed like it was over.
Renewed hope came in the unlikely form of a reality TV superstar – Kim Kardashian West, whom Johnson began referring to as her "war angel". Today, the long battle is finally over, though it is more a testament to the arbitrariness of the clemency process than anything else.
According to Ms Johnson's lawyer Brittany K Barnett, it was Kardashian West herself who called to deliver the news to Ms Johnson.
"Overwhelmed with emotion, Alice said it feels like she has been 'resurrected from the dead and she has her life back'."
What did the White House say?
"Ms Johnson has accepted responsibility for her past behaviour and has been a model prisoner over the past two decades," the White House said in a statement.
"Despite receiving a life sentence, Alice worked hard to rehabilitate herself in prison, and act as a mentor to her fellow inmates."
The statement added that the administration believed in being tough on crime but believed in giving a second chance to those who tried to better themselves in prison.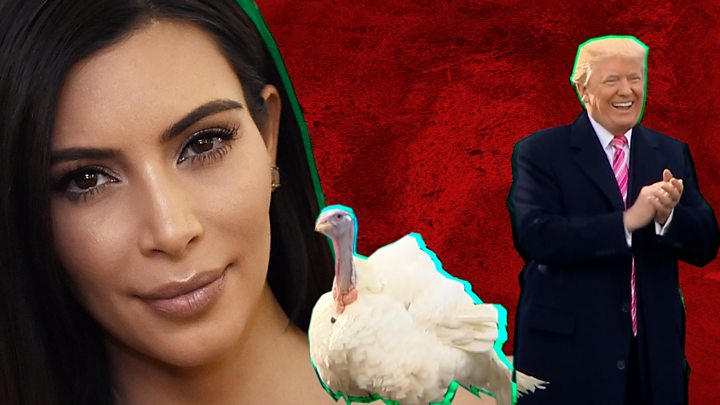 How did Kim Kardashian get involved?
Kardashian West joined what has been a long-running campaign for Johnson's freedom, spearheaded by the clemency foundation CAN-DO, friends and family.
She was first alerted to the issue after spotting a video about the case on social media.
Kardashian West visited the White House with her lawyer, Shawn Holley, and had also linked up with Mr Trump's son-in-law and presidential adviser, Jared Kushner, who has been lobbying for prison reform.
In a tweet shortly after the White House announcement, Kardashian West described Alice Johnson's clemency as inspirational.
Why the campaign for Alice Johnson's release?
Family and supporters said Johnson had been a model inmate, whose activities included helping in the prison hospice.
Amy Povah, the founder of CAN-DO Clemency, said she had always stood out as "exceptional".
"She's not bitter or angry, she's this ray of sunshine."
Describing her crime, Johnson maintains she passed messages between sellers and buyers, and did not sell drugs.
In a piece written in 2016, she described how her life spiralled out of control after divorce and the death of her son in a motorbike accident.
"I made some very poor decisions out of desperation… to make ends meet."
A showman's flair for the dramatic
By Anthony Zurcher, BBC News, Washington
The presidential pardon power has few restrictions and scant oversight. The checks on it, such as they are, rely on norms and administrative practice without the binding force of law or constitutional strictures.
Donald Trump appears to be realising that the pardon has been a tool underutilised by his predecessors, which has the potential to grab headlines and demonstrate presidential decisiveness. With a showman's flair for the dramatic, he has turned the pardon process into a media spectacle, entertaining suggestions from celebrities and politicians, and publicly musing about who might receive a presidential benediction next.
Setting aside talk of self-pardons and the implications the more generous use of the power might have for the Russia probe, Mr Trump has – at the very least – once again rewritten how presidents ought to conduct themselves.
This president clearly believes that just because something hasn't been done that way in the past, it doesn't mean he can't do it that way now.
Other acts of clemency by Trump
The commutation of Alice Johnson's sentence is the seventh act of clemency President Trump has granted since coming into office – and the second following intervention by a celebrity. The others were:
Former Arizona sheriff Joe Arpaio, 85, had been convicted of criminal contempt but was pardoned in August 2017 while awaiting sentencing
Sholom Rubashkin, owner of a kosher meat processing plant in Iowa, was convicted of fraud in 2009 and sentenced to 27 years in prison. His sentence was commuted in December 2017
Former Navy sailor Kristian Saucier was convicted in 2016 of taking photos of classified areas inside a US submarine and was pardoned in March 2018
Scooter Libby, chief of staff to former US Vice-President Dick Cheney, was convicted in 2007 of lying about leaks to the media. He was pardoned in April 2018
Boxing's first black heavyweight champ Jack Johnson was convicted in 1913 of taking his white girlfriend across state lines. He was pardoned in May 2018 after his case was raised by actor Sylvester Stallone
Conservative writer Dinesh D'Souza was convicted in 2014 of violating campaign finance laws and sentenced to five years of probation. He was pardoned in May 2018
Alice Johnson: Trump grants Kardashian's clemency plea